Instructions designed for Microsoft Windows 11, and Microsoft Edge Version 115.0.
Most browsers, when clicking on a PDF link, will open a PDF preview within the browser window. But if you need to download the PDF and not preview it, as is the case with court audio, you will need to change a setting in your browser. The key to listening to court audio is that the PDF must be downloaded to your computer and opened with Adobe Acrobat or Adobe Reader.
Why can't I preview the audio in the browser? Court audio is embedded wihin a PDF file and you will need Adobe Acrobat Reader or Adobe Acrobat to acesss the audio. 
How To make Microsoft Edge Download PDF files Instead of Opening
1. Download Adobe Acrobat Reader. 
2. Open Microsoft Edge. 
3. Open the menu (Alt + F keys) and select Settings.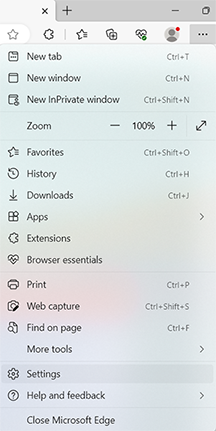 4. From the Settings menu select > Cookies and site permissions > PDF documents.
5. Make sure the Always download PDF files option is enabled and the PDF view settings option is disabled.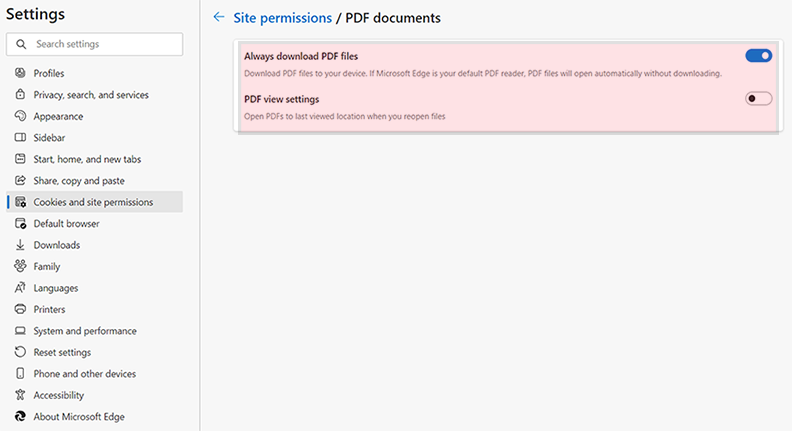 6. Now locate the settings of the device and select Apps > Default apps > Microsoft Edge.
7. Scroll down to the .pdf selection and click to choose Adobe Acrobat then select OK.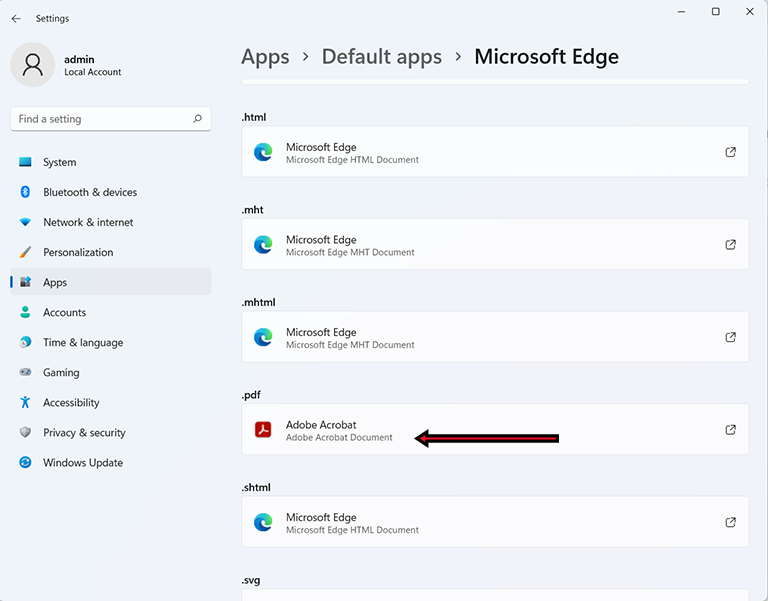 8. Microsoft Edge will now download PDF and open PDF links with Adobe Acrobat, instead of using it's built-in PDF reader.